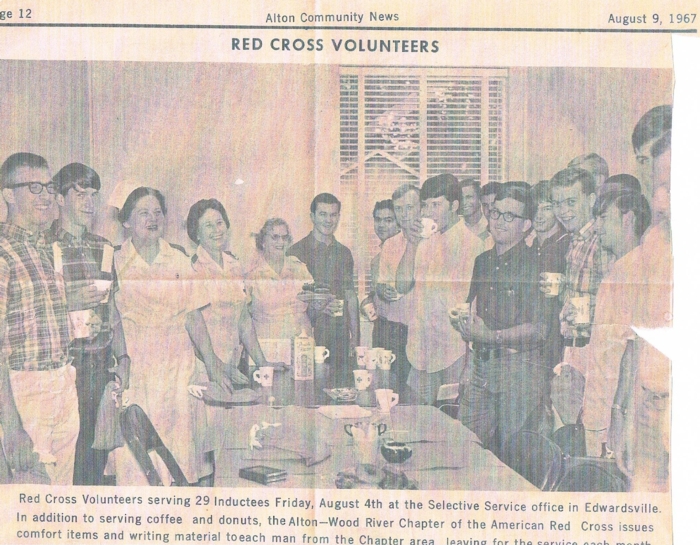 Army inductees 1967, from Dick Alford. Anyone recognize a few other classmates in this picture?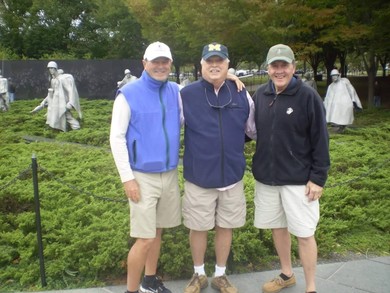 Three Vietnam vets honor fallen friends at Vietnam Wall.
From left, Moine McGibany, Jeff Bernard, Bob Redman.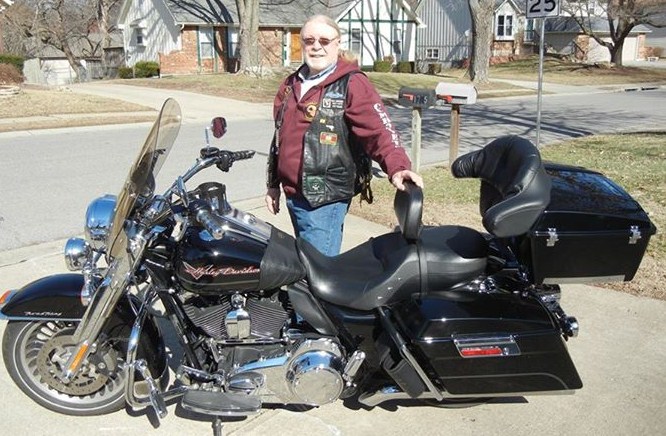 As a member of Combat Veterans Motorcycle Assn., Steve White rides in funerals and other events.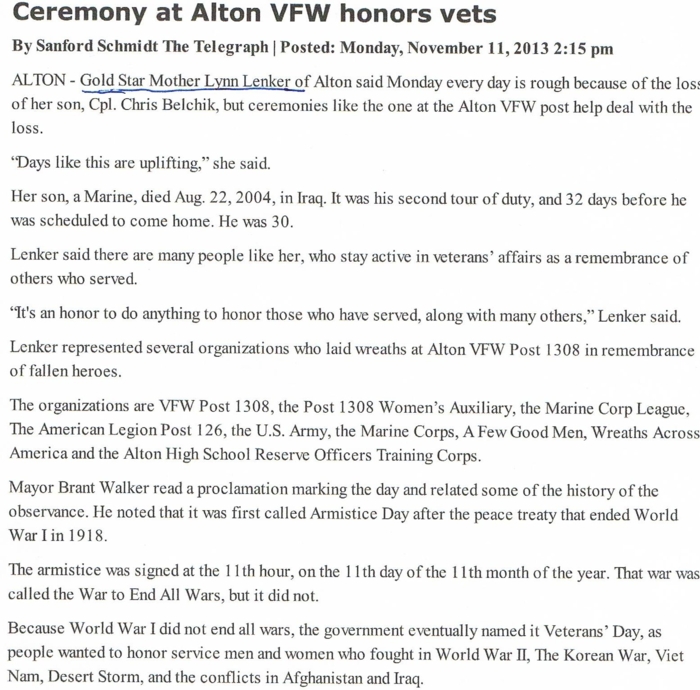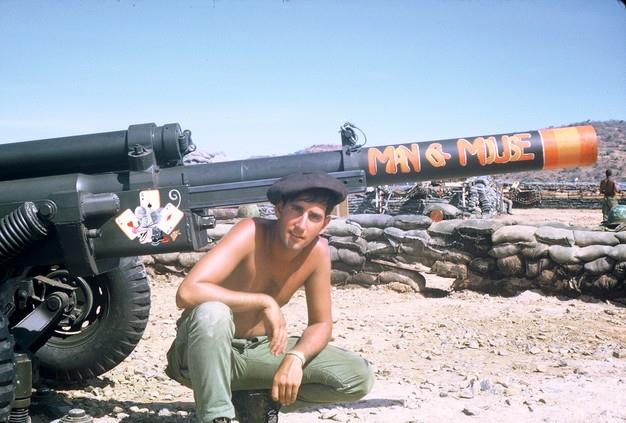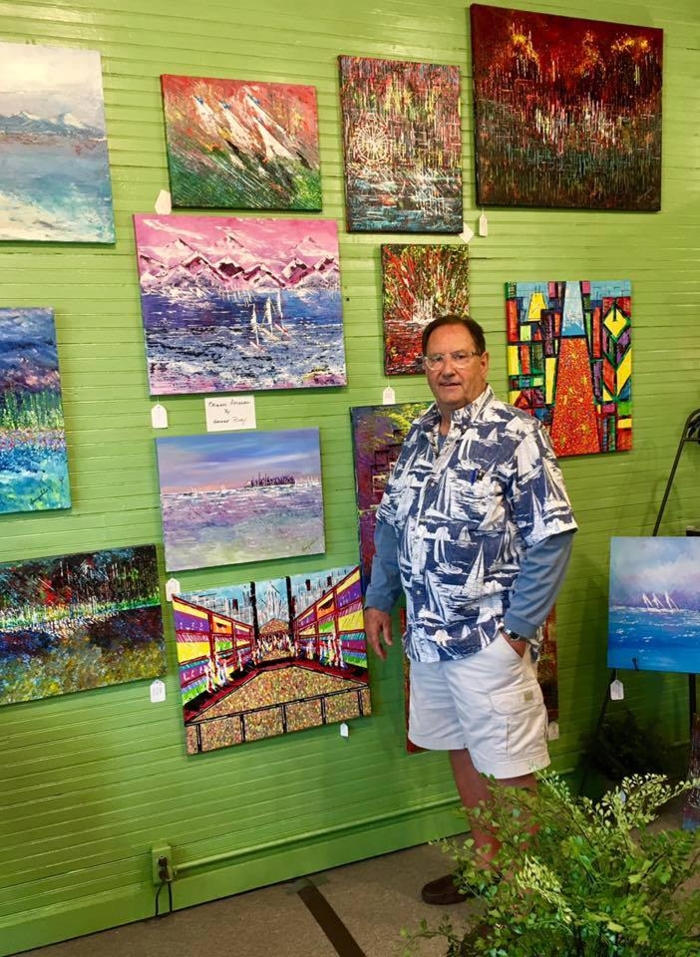 George Riney, Army, Vietnam: "Who would have guessed that I would go from painting guns in Vietnam to painting scenes of sailboats and lakes and showing on Michigan Avenue." See his Classmate Profile for more pictures.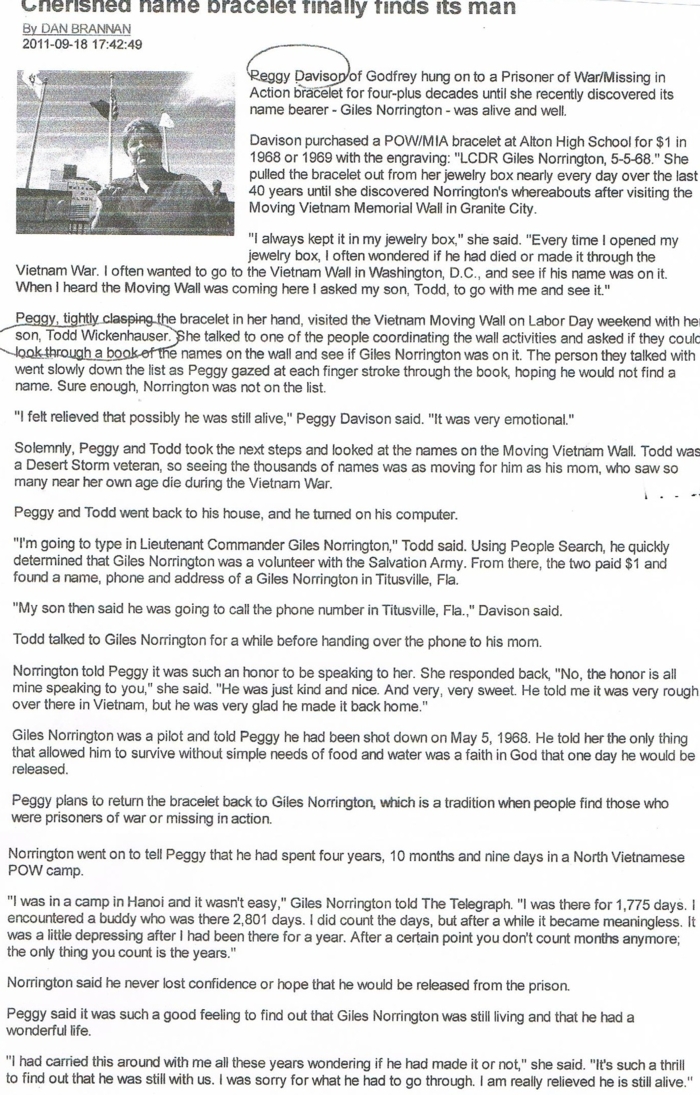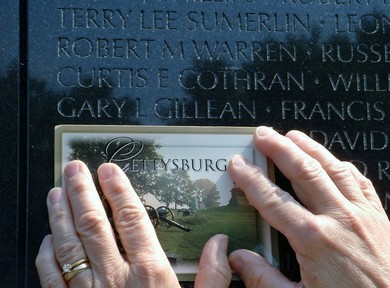 Gary Gillean's name on Vietnam Wall, pic by Lenny Schildroth.