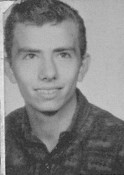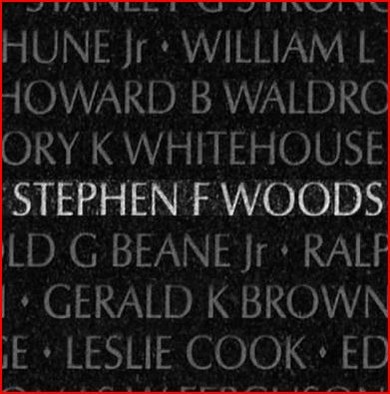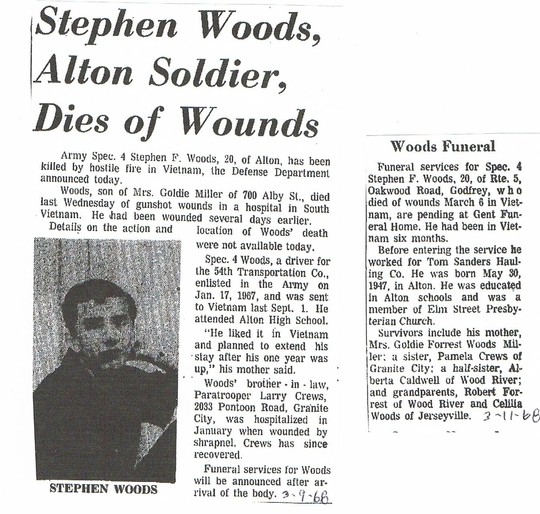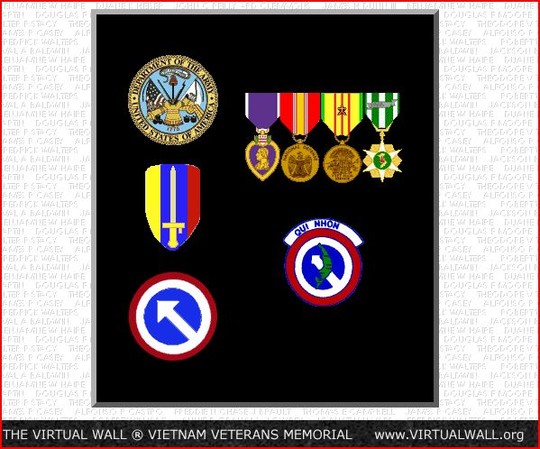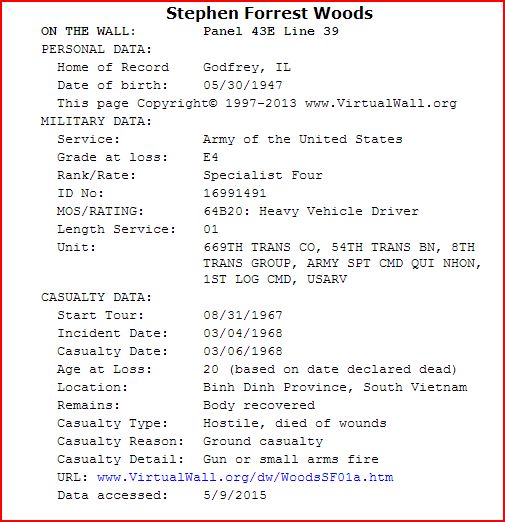 findagrave.com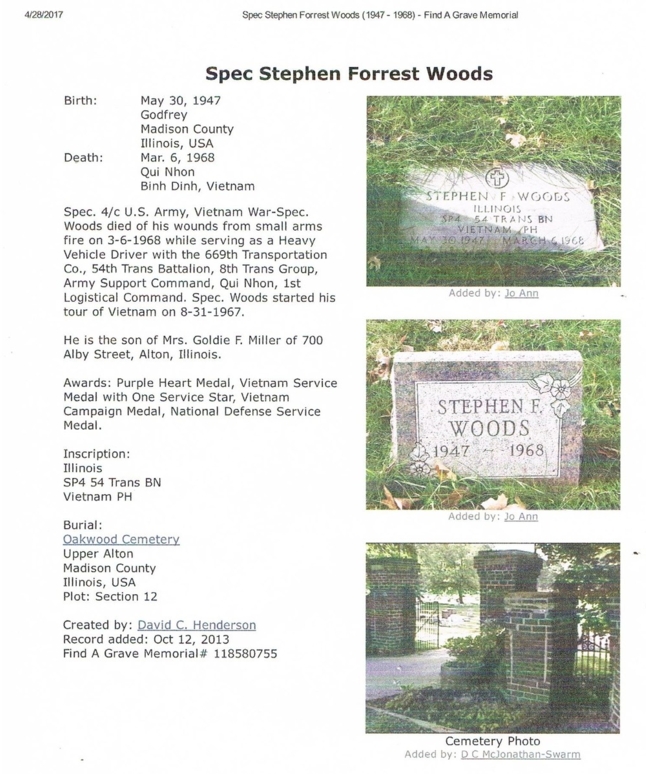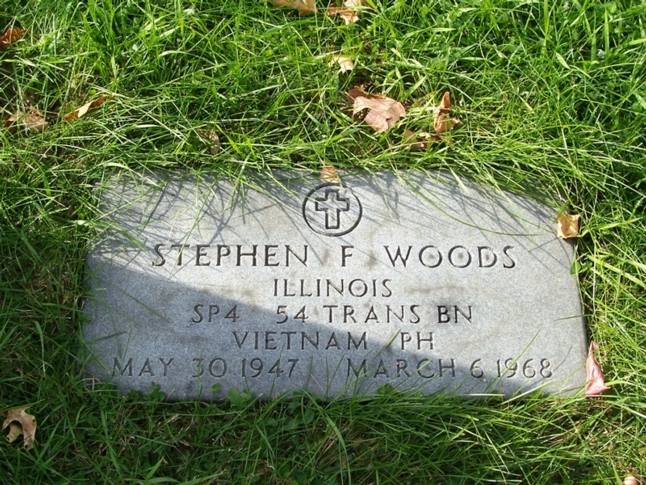 Oakwood Cem., Upper Alton off Beltline, turn onto Golf Rd just before St Louis Bread Co.
Stephen Woods—Section 12, block 1777, part w, grave 3--From side entrance Golf Rd near St. Louis Bread, at 2nd or 3rd road at left, first road that dips down along Beltline. At road curve to right, park and go to your left. It's about 5-10 rows back near tall Jennings stone and teardrop shaped Kochersburger stone.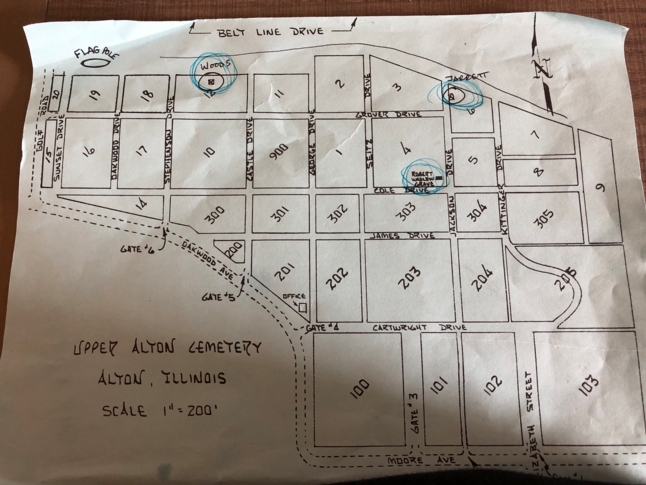 Also at this cemetery, Lemoyndue Jarrett '64—Front entrance gate #2 goes over bridge, past big empty Levis mausoleum, past Robert Wadlow grave, down road toward Beltline almost to end of road, it's to right, military stone.