Oct. 2022 update
Below is an attempt to compile a list of ALL our classmates who have served in the military. Please let us know of any who should be added. Thanks!
11 Female veterans (that we know of so far): Gerry Brown, Sherry Brown, Linda Chamberlain (Hartmann), Sherlene Crawford (Ingram), Judy Gadel*, Yvonne Gleason (Strader), Ruby Jones, Donna Reid (Schmitt)*, Marilyn Robertson (Taylor), Alice Riley*, Camiela Zumwalt (Fisher)
To add a VERY SHORT description of your service that fits into a one-line listing, e-mail marionrd@aol.com.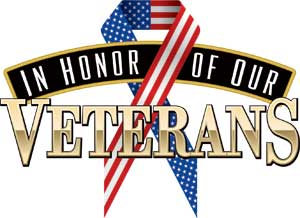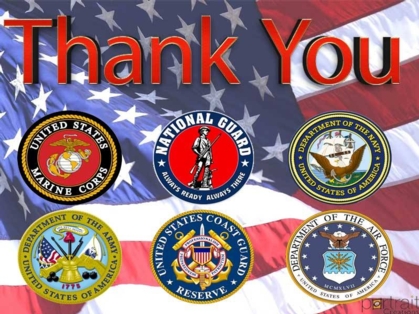 ALL VETERANS LIST—AHS CLASS OF '65
*deceased
Alford, Dick—Army, Vietnam
Baird, Royal--Army
Baker, Jim*—Army, Vietnam
Barnett, Larry—Air Force—Lt. Col.
Bassford, Curt—Army, Vietnam
Baum, Gerald*--Army
Beers, Karl—US Coast Guard
Berkel, Andrew*--Army, Vietnam
Bernard, Jeff—Army, Vietnam, Warrant Officer Helicopters
Biggs, Charles*—Army
Blaine, Ronnie—Marines
Bohn, Charles*—Marines, Vietnam, Purple Heart
Boliard, Ronald*—Air Force
Bono, Dick—Army
Booth, Forrest Martin –Army
Borman, Larry—Army, Vietnam
Bosaw, Steve – Army
Boschert, Mike—Army, Vietnam
Boyd, Gary—Army, Vietnam, Captain
Bradshaw, Steve*--Navy
Bratton, Terry—Army
Britt, Wayland—Army, 2/77FA, 25th Infantry Division
Broyles, Roy – Army, Vietnam
Brewster, Emmanuel—Army
Brown, Jon—Army Security Agency
Brown, Gerry—Air Force
Brown, Sherry—Navy
Brunaugh, Warren* – Army
Bull, Robert*—Marines
Butler, Dick*—Army
Carroll, Bill*—Marines, Vietnam
Carver, John L.—Army, Vietnam1/46th Infantry
Casey, Napoleon*—Army
Casper, Gary—Marines
Cassidy, Mike*—Army Ranger, Vietnam
Chamberlain, Linda (Hartmann)--USAF
Cordes, David—Army
Cox, Donald*—Army
Crawford, Sherlene (Ingram)--USAF 1965
Dalton, David—Army
Danforth, Gene—Marines, Vietnam, Sgt.
Darr, James—Air Force, Vietnam 1968-69
Darr, Stephen—Navy, Vietnam, WestPac tours 70-71, 71-72
Davis, Randall*—Navy, Vietnam
Davis, Robert D.*—Army, 11th Infantry, Fifth US Army
Davis, Robert N.*—Marines, died in Vietnam*
DeFrates, Don*—Air Force
Dick, Edward M.*—Air Force, Vietnam
Dietel, Dale*—Army, Vietnam
Dilley, Donald*—Navy
Diserens, Don*—Army
Dixon, George—Army
Dooley, Dennis*—Army, died in Vietnam
Duffey, Jim—Army
Dunn, Michael*—Army
Dunnagan, Jeffrey—Army, Captain, Artillery
Elliott, Jim*—Army
Erwin, David—Army--1st Signal Battalion, 337 Signal Co. DaNang.
Evans, Robert J.—Navy
Farrow, Bob*—Navy, hospital corpsman
Fones, Ben*—Air Force
Freer, Steven—Army LTC retired
Frost, Ron—Army, Medical Corps.
Fulk, Richard—Army
Gadel, Judith*—Army
Gates, Glen—Air Force
Generally, Willie—Army, Vietnam
Gillean, Gary*—Army, died in Vietnam*—Purple Heart, Bronze Star
Glassbrenner, Paul—Army
Gleason (Strader), Yvonne--Army
Goree, Robert*—Navy
Green, Dave*—Marines, Vietnam
Griesemer, Robert—Navy
Grove, Larry*—Army
Ham, Tony—Army, Vietnam
Hamby, David*—Air Force, Vietnam
Hamby, Larry—Air Force
Hamilton, Earl—Army
Hamilton, John—Army, Vietnam
Hand, Tracy "Lenny"*—Army, Vietnam
Heil, Tim*—Marines, Vietnam
Henderson, James R.*—Army
Herbstreit, Carl*--Army
Herron, Carl "Kirkie"*—Air Force
Hise, Ronnie—Army
Holliday, Danny—Army, Vietnam, Hospital Corpsman
Holt, Jim*—Army, Vietnam
Homer, Francis*--Navy, optician
Hooper, Tom*—Army
Hurley, Mike—Marines, Vietnam
Hussman, Bob—Air Force, S/Sgt.
Jennings, William--Army
Johns, Barry*—Army, Vietnam
Johnson, David W.— Army
Jones, Mike – Army, Vietnam, Military Intelligence
Jones, Ruby—Army
Jordan, James---Army
Kanyo, James—Air Force
Kaus, Arthur (Butch)—Marines
Keidel, Larry*—Army, Vietnam
Kennedy, John—Army
Kennedy, Ken—Air Force, Special Agent, Office of Special Investigation
Knoche, David—Army
Knottnerus, J. David—Army, Medical Corp.
Kuchnicki, Peter—Army
Lahr, Allen* – Navy
Lewis, Eugene—Army
Lewis, Nelson--Marines
Lewis, Spencer*— Air Force
Liebreit, Rich—Navy & Air Force Reserves
Locke, Bob--Navy
Losch, Joe—Air Force
Lutes, Joe*—Navy
Lyons, Toby—Marines
Macias, Frank*—Army
Mackelden, John—Army, Vietnam, Bronze Star
Madson, Robert*—Army—died in Vietnam*
Malloy, Roger—Air Force
Maple, William*—Navy
Martin, Dennis—Army
Maucker, Earl—Air Force
McCartney, Herb—Air Force, Technical Instructor
McCormick, Doug—Army
McCormick, James Earl—Air Force
McCormick, James Earnest—Air Force
McGibany, Jim—Army
McGibany, Moine—Army, Vietnam
Miles, Robert Junior*--Air Force
Miller, Roger*—Navy
Mouser, Donald--Army
Mueggenburg, David—Army, career, retired CW2
Naugle, Jerry—Air Force
Newby, Charles—Air Force
Northcutt, Ken—Marines
Nowlan, Kenneth*—Army
Ogle, Carl*--Army, Vietnam
Osborn, Gaylen—Army
Pace, Randy—US Army Security Agency
Parrish, John—Navy
Penning, Jack—Air Force (Reserves)
Perotka, Roger—Army
Porter, Kenny*—Army, Vietnam
Prather, Larry—Marines
Rain, Buddy—Air Force
Randall, Charles—Navy, three WestPac cruises 68-69, 69-70, 70-71
Rallo, Joe—Army, Vietnam, helicopter pilot
Reams, Alfred—Army SP4
Redman, Bob—Marines, Vietnam, heavy weapons rockets & flamethrower
Reid (Schmitt), Donna*—Army nurse, Vietnam
Reynolds, Robert—Army
Rice, David*—Army
Riley, Alice*—Navy
Riney, George—Army 5th/27 Artillery (Gunner), Vietnam
Roberts, Ira*—Navy
Robertson, Marilyn (Taylor)—Air Force
Rook, Pete—Air Force
Ruckman, Michael*—Army, Vietnam
Ruffner, Ron-- Navy Corpsman in Vietnam
Sauls, Franklin "Rusty"*—Army, Vietnam
Sauls, Otis*—Marines, Vietnam
Saunders, Richard—Army
Schildroth, Leonard—Navy 1969-73
Schneider, Paul*—Army
Scott, Dave—Army
Scott, Daniel B.—Air Force 1966-1970
Scott, Walter—Marines, 20 years service
Shea, Dennis--Army
Sherfy, Bruce—Air Force
Sherwood, Tom—USMC
Shoberg, Stephen--USAF
Sims, Jerry—Army, Vietnam
Skiff, Richard—Air Force
Sloan, Dan—Army
Smith, George*—Navy
Sorbie, Tom*—Army, Vietnam
Spears, Larry—Army, Vietnam
Springman, Ron—Army, Vietnam 2 tours 1967-68 & 1971-72
Stahl, Ralph*—Marine Corps Reserves
Stewart, Courtland—Marines
Summers, Fred—Navy
Tarver, Greg—Army
Taul, Ronald—Air Force
Taylor, Fred—Army
Thomas, William
Thompson, Bernard--Army
Tolbert, Charles—Army, Communications
Tripp, Roger—Navy
Tucker, John Thomas—Air Force
Turk, Randy*—Army, Corp of Engineers, Korea
Unverzagt, Stanley—Army
Viviano, Jim—Air Force, Vietnam
VonHatten, Bill—Army
VonHatten, Bob*--Air Force
Wadsworth, Bill*—Marines, Vietnam
Wakefield, Ralph—Marines
Wahl, Morris*—Army, Vietnam
Ward, John—Army electrician
Washpun, Richard—Navy, mine sweepers
Watkins, Roger—Air Force, Vietnam
Webb, James E.—Army, Vietnam, 1967-68
White Richard—Army
White, Robert E.*--Army
White, Steve—Army, Vietnam
Whitten, Charles—Air Force
Wilson, Ron*—Marines—died in Vietnam*
Wingerter, Tony*—Air Force
Witcher, Lenny*—Marines—died in Vietnam*
Wittman, Dan—Navy, Air
Woods, Stephen*—Army—died in Vietnam*
Yinger, Richard—Army, Signal School Instructor
Zumwalt, Camiela (Fisher)—Air Force 1965-1968