50th Reunion 2015*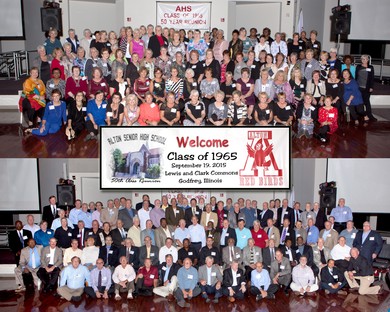 Enjoy our playlist while you view our galleries.
50th Reunion-Sept 19, 2015
The parties are over, but the website goes on. The Facebook page Alton High Class of 1965 goes on. And the bonds of shared history and renewed friendships will go on the rest of our lives...