Memories of Robert Wadlow (1918-1940)
Happy 100th birthday on Feb. 22 to Alton's famous Gentle Giant, still officially the tallest man in recorded history. He was 8 ft. 11 when he died in 1940 at age 22, from an infected blister caused by the leg braces he wore.
Though he was gone before we were born, we grew up in his shadow. Many of our parents grew up with him.
Share stories of Robert that YOU heard, via the website MESSAGE FORUM or CONTACT US, and we'll post them here.
Below is a picture of his Alton High graduating class of January 1936. Click HERE to see an excerpt from the
1936 Tatler of this class and let us know if you see any relatives. It is certain that some of you will, so please share it with your class.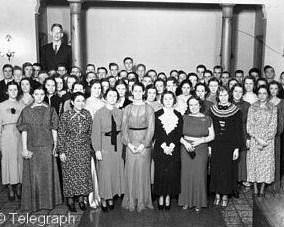 Maybe they were neighbors in Upper Alton, or attended Main Street Methodist Church with him....
...or knew him in Boy Scouts...
...or at Alton High...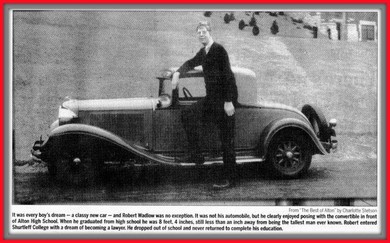 ...or went with him on this DeMoley bus trip. He had a specially made chair at the Masonic Lodge building, and he treasured his Masonic ring (on display Uptown at Alton Museum of History & Art, on the campus of the old Shurtleff College, now SIU dental school).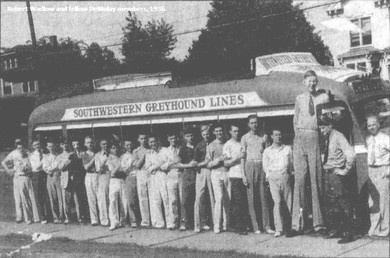 ...or at Shurtleff College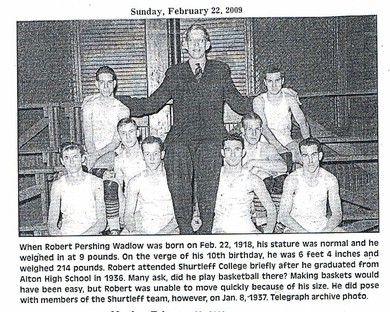 Remember when we were growing up, brave kids would lie down next to his grave in Upper Alton Cemetery.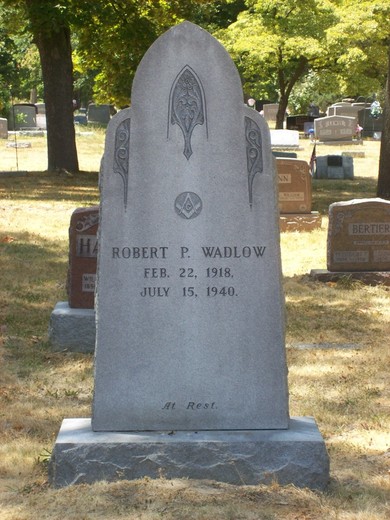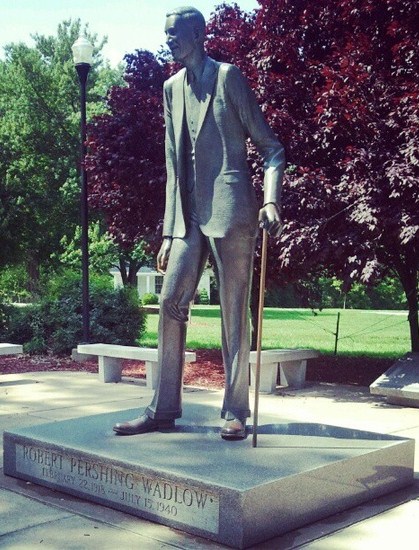 His statue on the Shurtleff campus Uptown, dedicated in 1985, was designed by AHS '66 graduate Ned Giberson.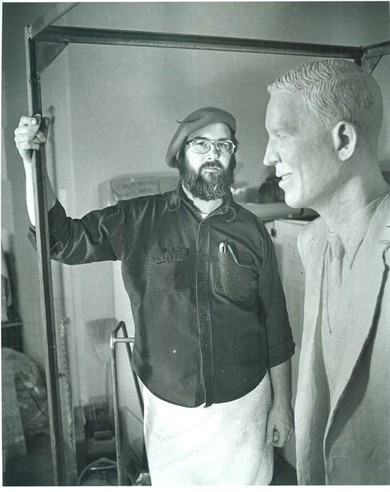 View some of the many videos of one of Alton's most famous citizens:
Great book on Robert written circa 2000. Available on Amazon.com etc. or from Alton Visitor's Bureau downtown.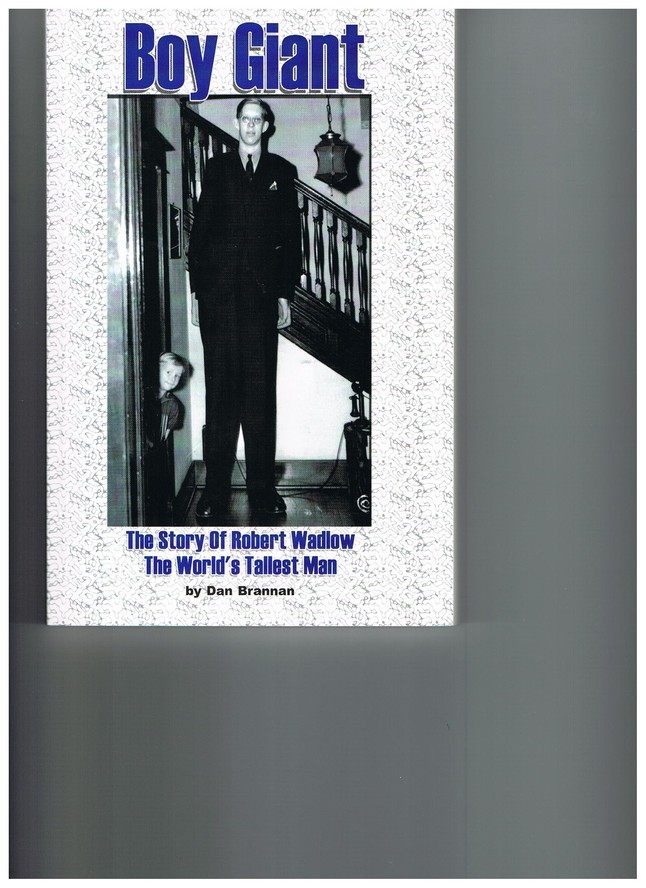 Kids' book below is available from www.SeymourBluffs.com.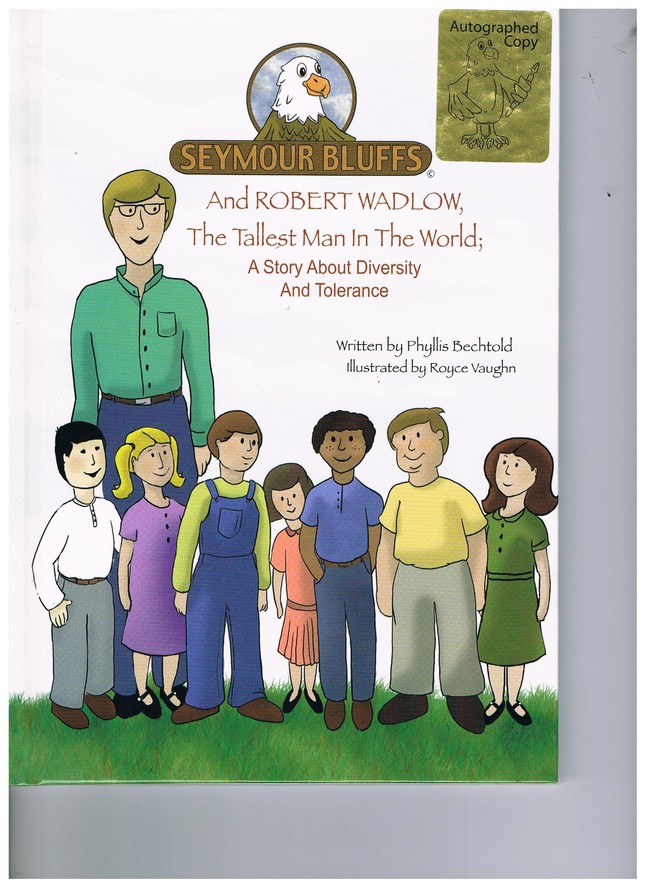 Share YOUR stories! We will post them here:
Marion Foster (Dimond): My dad grew up with Robert in Upper Alton. He always told us Robert was a modest, good guy who just wanted to be like everyone else. So he was treated that way, just one of the guys. My dad also said Robert had to walk up the Alton High steps sideways for his big feet to fit.
Herb McCartney: I watched, of course, all the videos and I was so moved by the genuine affection Robert had for his siblings and children in general. I believe he would have made a great contribution to society even if he had just been of normal size. I am glad to revisit Alton's famous citizen and to hopefully share the message with the next generation. He set a wonderful example of public service, tolerance, and unconditional love. I believe I know him much better now and appreciate more his life's contributions, short though it was.
Gladys Levis (Pilz): My maternal Aunt Ruth Watkins went to school with him through AHS! My cousin (not Pam Marvel) has a class pic of them in elementary school...pretty amazing to see! [editor's note--see Ruth Watkins in Tatler pics of class of 36.]
Janis Baxter (Moses): He was in my Mother's art class when she was a student teacher. Mother said he was a very nice young man with normal interests and friends.
History of our Alton giant. His shoe size was 39 aaa. I remember when Snyders Dept Store had his clothes on display, they had his made specifically for him.
My dad was part of the Boy Scout honor guard that lined the route from the funeral home to the cemetery when Robert died.