So many people to thank for our fabulous 55+1 reunion. Bonnie Roettgers Blackledge (right) collected the money. Barb Norman balloons and cake. Carolyn Breyfogle Bumbacher and Steve White--day-of help. And thank everyone who attended--about 100, compared to 300 at our 50th. Covid caution kept many away, but you were all with us in spirit.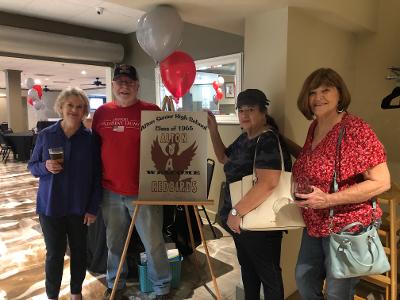 Carolyn Breyfogle, Steve White, Barb Maple, Bonnie Roettgers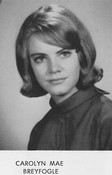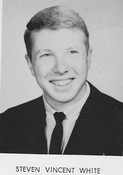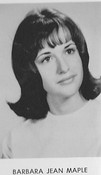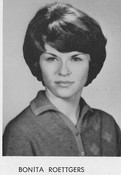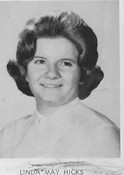 Thanks to Herb McCartney aka Tech Bird for the amazing video show and music, all shared on a flash drive to those who attended. So sorry Herb couldn't attend--he had a church retreat event he couldn't miss.
.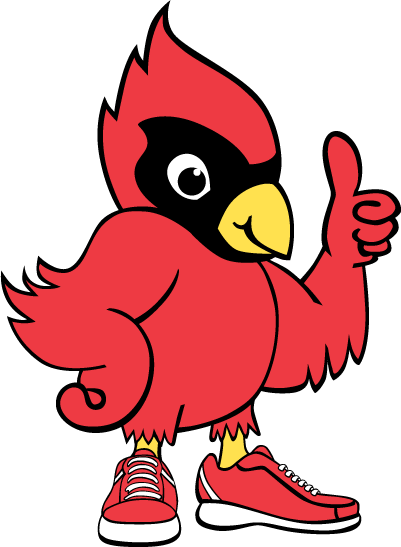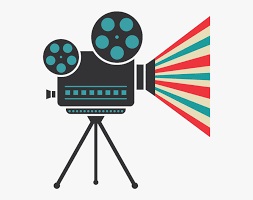 Herb's reunion video is a classic! Along with the show, he also compiled about 4 hours of great music for the party (all 1965 or before, none after '65). Classmates attending the reunion received a flash drive of the video program, music, and more. Thanks Herb! BONUS on flash drive includes historic movie footage from 2 band trips, plus original audio from our class musicals Lil Abner and Wonderful Town from Paul Gustine and Larry Borman. Thanks to all who sent pics--Dave Scott, Barbara Drake, and many more.
And the true president of our class, Dick Alford (shown here at 50th). Though he couldn't attend due to a family vacation, and though he "retired" from reunions after the 50th, he was with us every step of the way planning this party. He also keeps a class bank account and manages the bills for reunions, somehow finding more $ to buy a class bench and other memorials.
Sadly, we lost track of the old door-prize door. After 50th, Charlie Biggs stored it for us, and when Charlie died we don't know where it went.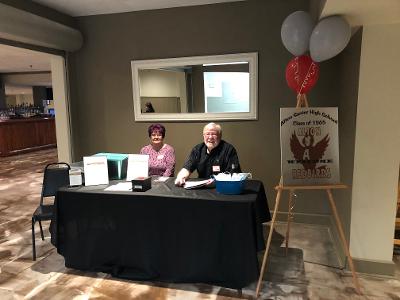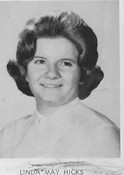 Check-in, Linda Hicks & Steve White.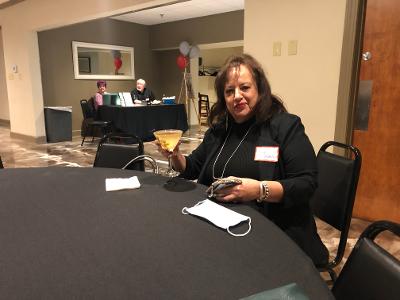 Barb Maple and martini.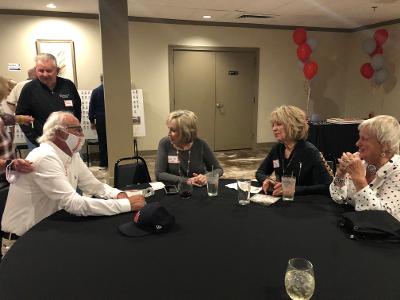 From right: Judy Piggott, Connie Cronk.......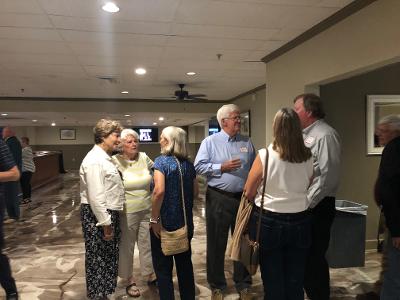 From left: Donna Kennedy, D-Ann, Jane Mulville & husband Jim Blaine, Ronnie Blaine & wife.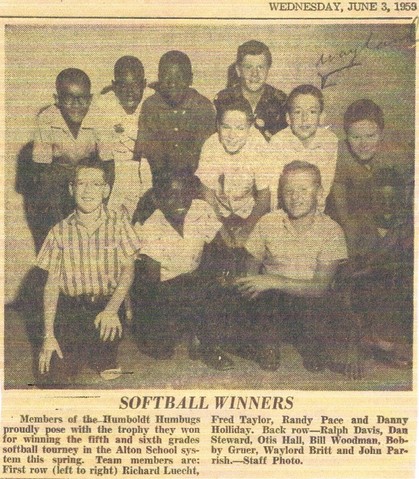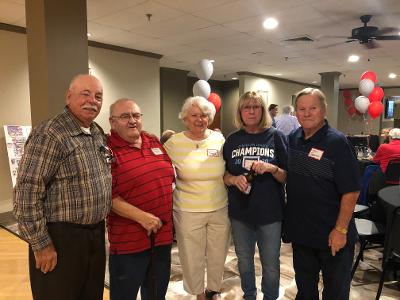 Humboldt school reunion! From left: Wayland Britt, Randy Pace, D-Ann Kimbro, Paula Luecht, John Parrish.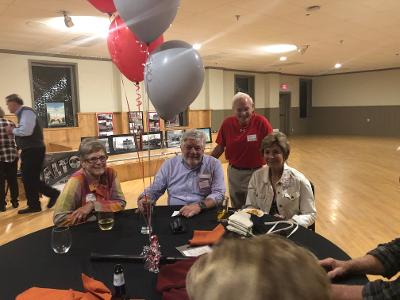 Jane Cook, Mike Jones, Joe Bayer, Donna Kennedy. At left Tom Kennedy.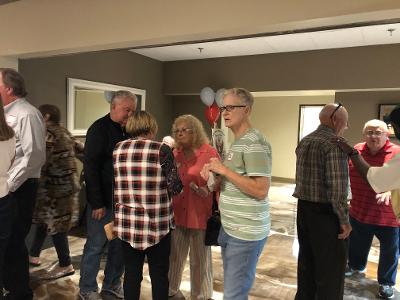 Plaid Susie Henesey & husband, Linda Ewing, Karen Lester.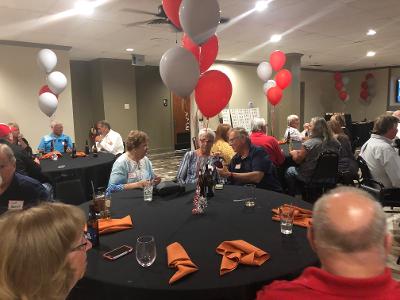 Bob Locke and friends...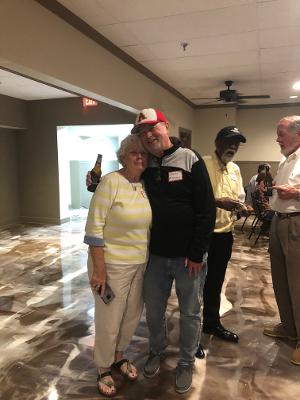 D-Ann, Moine, Danny Holliday, Bob Redman
From left: Randy Pace, Jim McCormick, Jim Darr standing....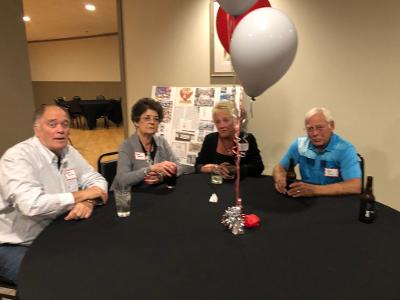 Roger Perotka & Buddy Rain with wives.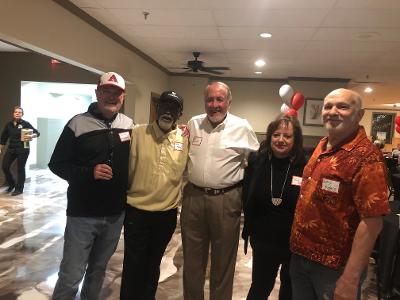 From left: Moine McGibany, Danny Holliday, Bob Redman, Barb Maple, Larry Kolesa.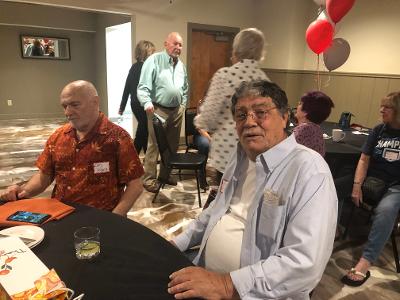 Larry Kolesa & Jerry Sims.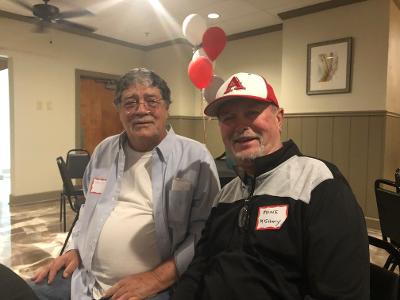 Jerry Sims & Moine McGibany.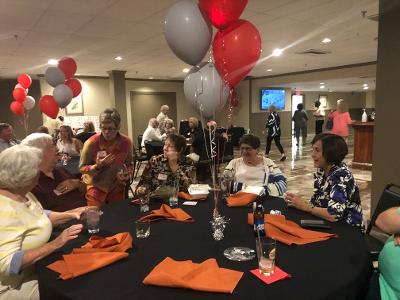 From left: D-Ann, Richard Stillwell & wife with Jane Cook, Marla Baker...
Lynn Varner, Donna Kennedy, D-Ann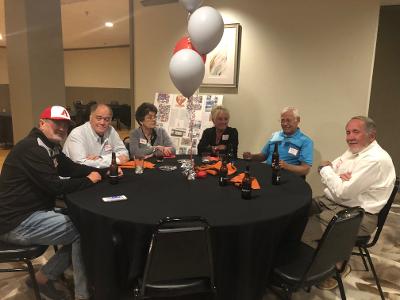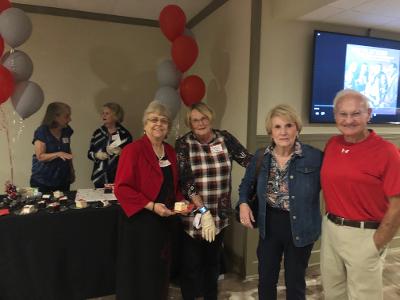 From left, Jane Mulville, Carolyn B., Darlene Hefley, Susie Henesey, Mary Hamilton and husband Joe Bayer.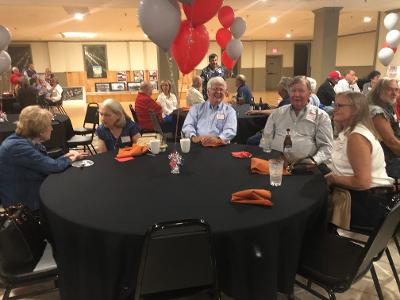 From left: Mary Hamilton, Jane Mulville & husband Jim Blaine, Ronnie Blaine & wife.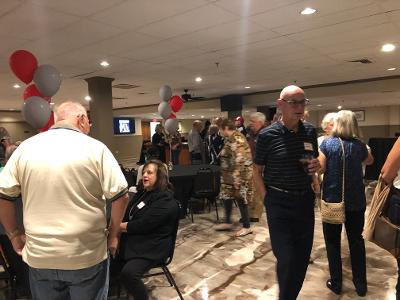 Larry Borman at right.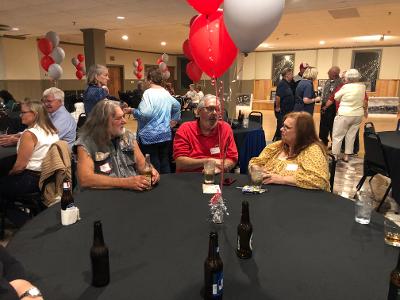 Steve Bosaw & Charles Randall.
Redbird cake from Duke's Bakery, served by Carolyn & Susie.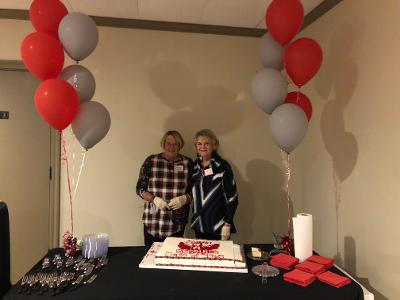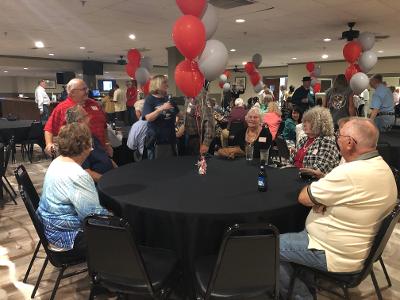 Center, black sweater--Cammie Zumwalt and her sister.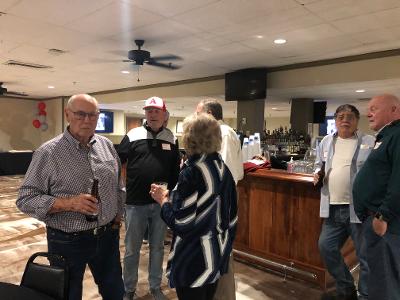 At right--Doug McCormick & Jerry Sims. At left--Moine with Carolyn & her husband Phil.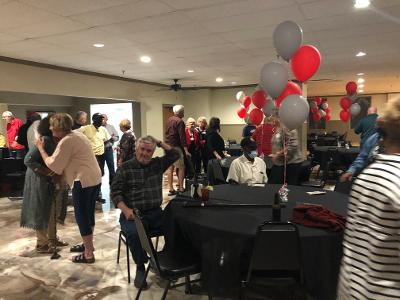 At left--Jackie Vander being hugged (sadly only pic of her I got). At table Donna Kennedy's husband Jim Gersman with Rev. James Webb, who gave the invocation.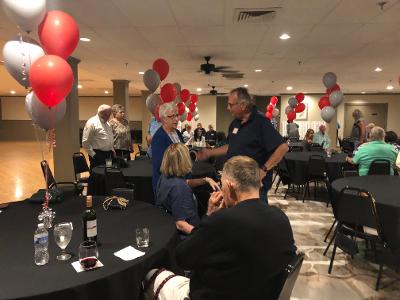 Back left--Carla Price & husband (only pic of her I got..), center Bob Locke, and at front is the back of Bonnie's husband Jim Blackledge (only pic of him I got...)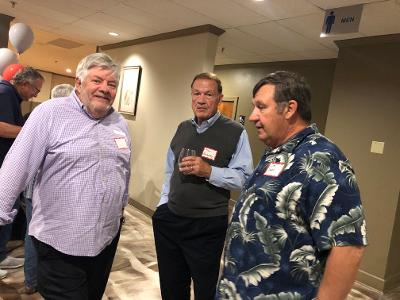 From left: Mike Jones, Tom Kennedy, Jim Darr.