Share YOUR old Christmas pictures on Message Forum or email to marionrd@aol.com. Love those old Santa pics, and also the families gathered around tinsel-covered, real old-fashioned Christmas trees.
Downtown Alton 1960s.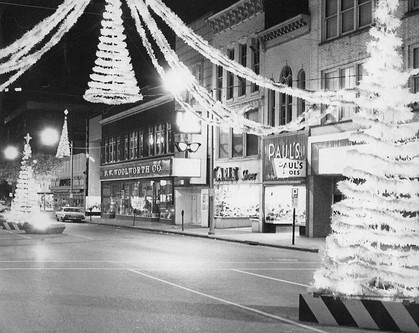 Barbara Drake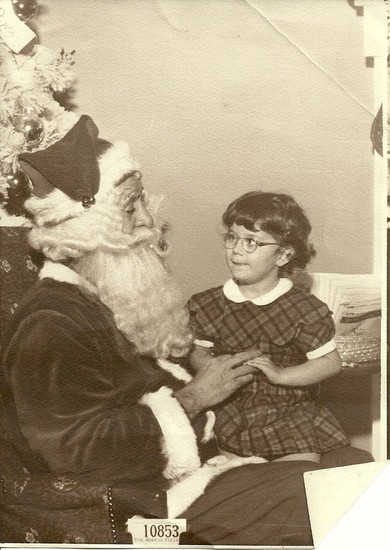 (Note: several of these Santas look like same Santa-helper. Where was this? Do you remember where YOU visited Santa as a kid?)
Maridell Fox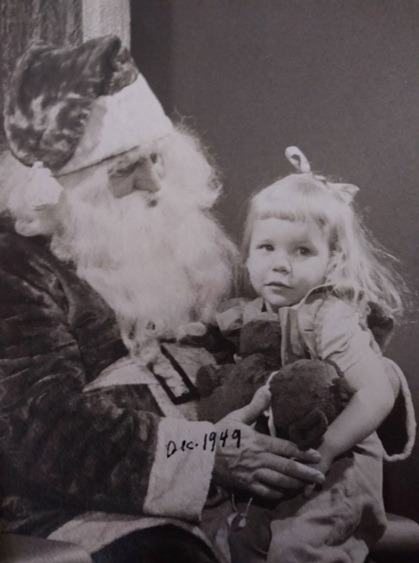 Maridell & Becky Fulkerson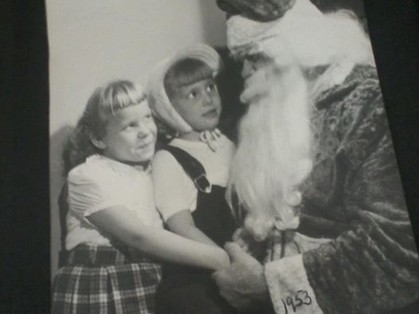 Mary Kay Monahan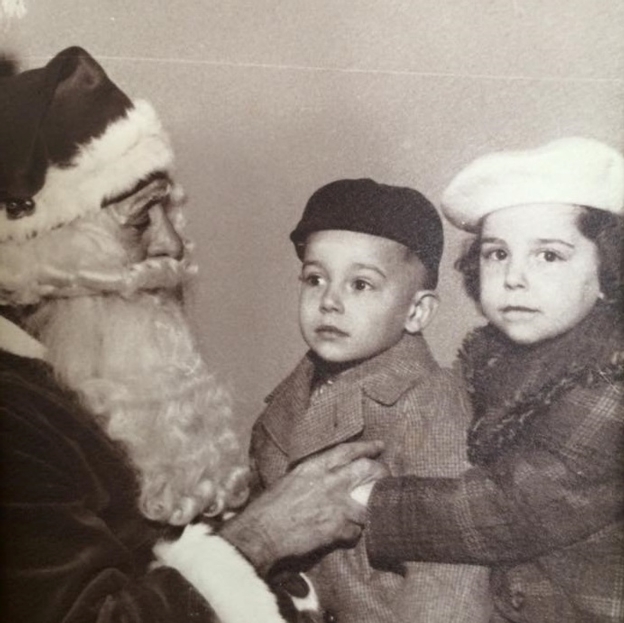 Pam Jones Ready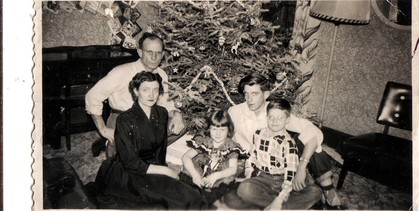 Linda Hicks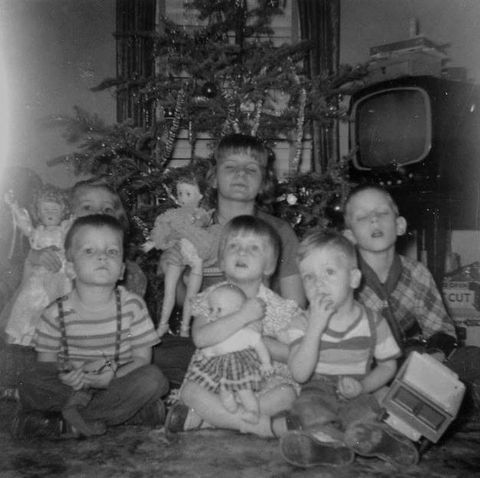 Marion Foster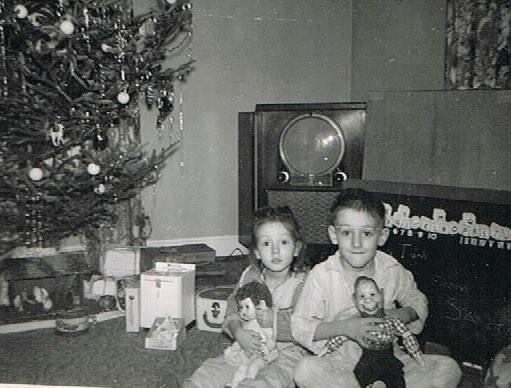 Carolyn Breyfogle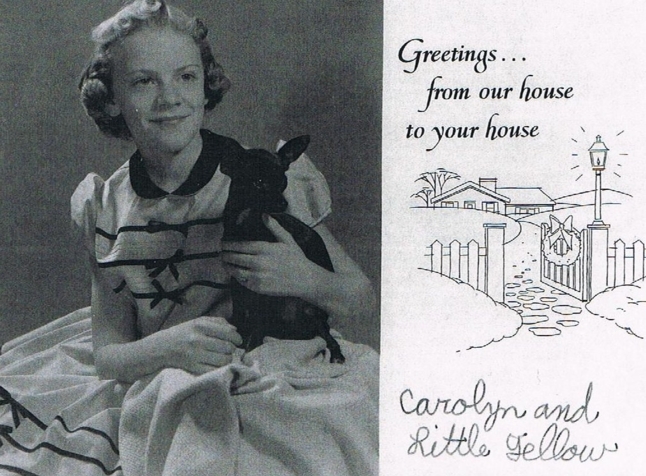 Dave Scott & Bill Baume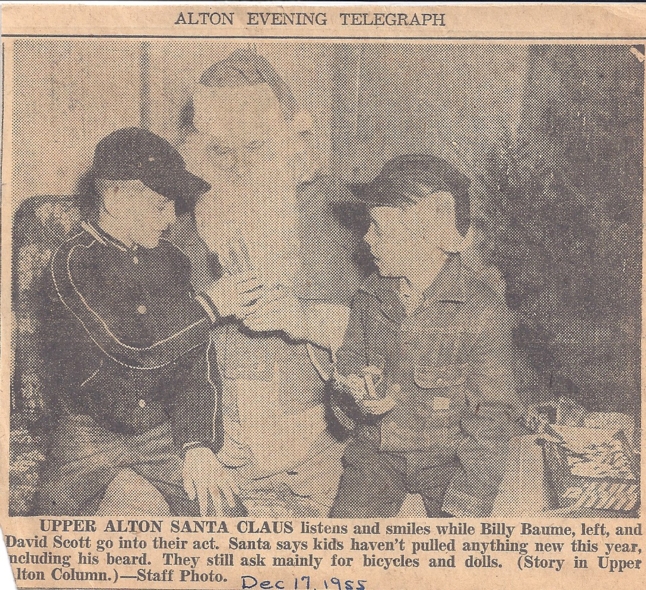 Olivia Pollard
Herb McCartney with his father Robert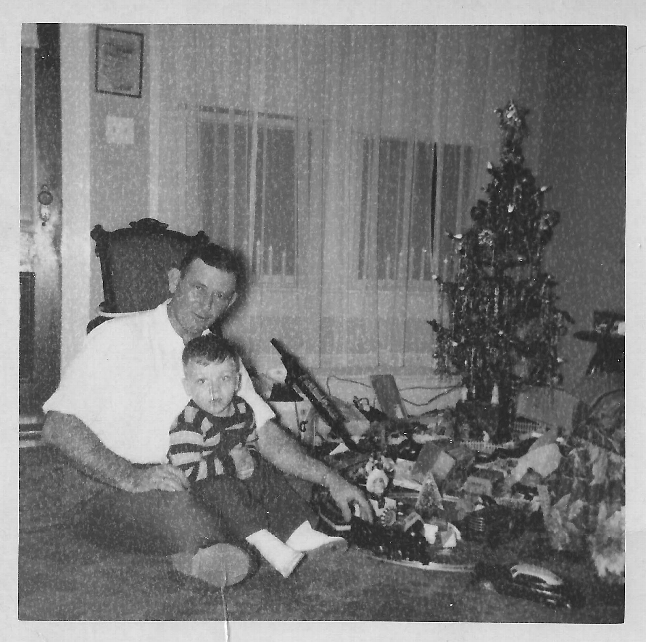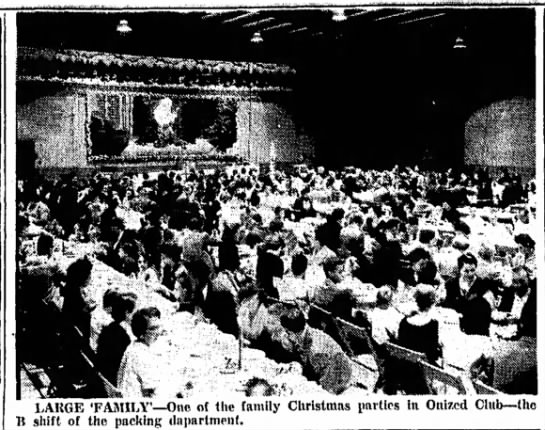 '
Alton Telegraph, 1955.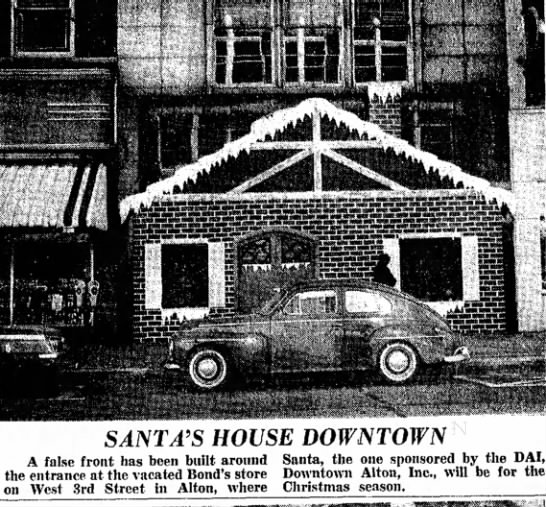 1963