Alton High School
Class Of 1965

55th Reunion Postponed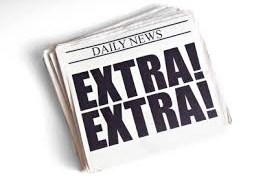 Registration begins in late April.
Forms will be posted on the website, and emailed to those who have joined our website.
55+1 Reunion--Alton High School Class of 1965
Date: FRIDAY, Sept. 24, 2021
Time: 7 p.m. to midnight
Place: Bluff City Grill banquet hall, 424 E. Broadway, Alton, Illinois.
Bluff City is following all CDC guidelines for Covid--masks, distancing etc. Easy entry to banquet hall from parking deck (enter on Langdon St.) Street level elevator from Broadway entrance. See their website: https://bluffcitygrillalton.com/
Details: Informal, simple.
NO decorations, band, class picture, or favors.
YES nametags (of course 😊).
No invitations mailed—so spread the word.
Info and registration via class website altonhigh65.com
Food/Drinks: Cash bar. Appetizers only, included in admission price (no dinner).
Price/Reservations: $25 per person, registration ­deadline September 1.
Sponsors: altonhigh65.com website and a few volunteers. (Let us know if you want to help.) No formal reunion committee.
Questions: altonhigh65.com website, click on CONTACT US.
Other activities?
If any other '65 activities are added, we'll post on altonhigh65.com website. Let us know if you want to schedule an event.
Fri, Sept. 24--Class of 1966 will have a 55th reunion the same night as ours, also downtown, at Lovejoy's (was Elijah P's, near where Sears used to be). We can all meet up on Sat. at All 60s Party.
SATURDAY night, Sept. 25—not sure if this event has been scheduled....Blast From The Past Street Party in downtown Alton, now sponsored by Mac's Time Out Lounge. Formerly called All '60s Class Party, this 10-year-old annual outdoor party for all '60s classes from AHS and Marquette blocks off streets downtown, sets up tables and chairs outside, and provides outdoor food & drink sales, plus a great band. Most classes now have reunions on Friday, then go to this on Saturday.