Alton High School
Class Of 1965

55th Reunion Postponed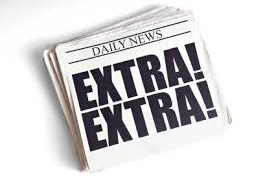 7-9-20 email to class
55th Reunion Rescheduled For 9-24-2021
Many classmates are saying they wouldn't attend a 55th reunion this September--especially those who would have to travel. The corona virus is slowing down, but not yet gone. For our age group, a big gathering wouldn't be safe. We hate to do this but feel we have to.
So we're postponing it a year--to Friday, Sept. 24, 2021--same place (Bluff City Grill), same informal setting. No invitations will be mailed. Info will be posted on the website altonhigh65.com, and emails sent to those who have joined the website (make sure your email address there is current). We'll also rely on our Facebook page, ALTON HIGH SCHOOL CLASS OF 1965, and word of mouth.
Sorry for any inconvenience this has caused. Let us know if you'd like to plan something before the reunion next year. Maybe a smaller mini-reunion that weekend this year? Maybe a lunch after things settle down this fall/winter? Stay tuned on our website.
Email questions via CONTACT US on the website, or email Marion Foster Dimond at marionrd@aol.com.
Hope to see you at the reunion. Stay safe and well, and keep in touch.
$$$ Note: For refunds on registration fees, email us via CONTACT US on menu at left. Or you can opt to leave your $ for the